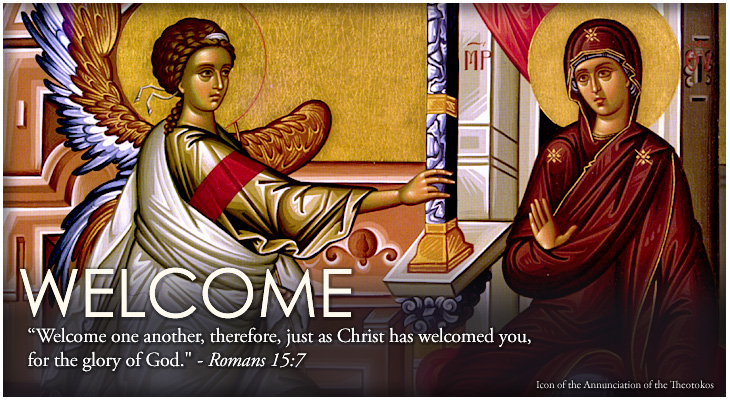 CHRIST IS RISEN

| | | |
| --- | --- | --- |
| Albanian | Krishti u Ungjall | Vertet Unjal! |
| Arabic | Al Massih Qam! | Haken Qam! |
| Armenian | Krisdos haryav ee merelotz! | Orhnyal eh harootiunun Krisdosee! |
| Bulgarian | Hristos Voskrese! | Vo Istina Voskrese! |
| English | Christ Is Risen! | Truly He Is Risen! |
| Finnish | Kristus nousi Kuolleista! | Totisesti Nousi! |
| French | Le Christ est Ressuscite! | En Verite Il est Ressuscite! |
| Georgian | Kriste agsdga! | C'esmarit'ad agsdga! |
| German | Christus ist Erstanden! | Er ist Wahrhaftig Erstanden! |
| Greek | Christos Anesti! | Alithos Anesti! |
| Italian | Cristo `e Risorto! | Veramente `e Risorto! |
| Latin | Christus Resurrexit! | Vere Resurrexit! |
| Romanian | Hristos a Inviat! | Adevarat a Inviat! |
| Russian | Khristos Voskrese! | Voistinu Voskrese! |
| Serbian | Hristos Voskrese! | Vaistinu Voskrese! |
| Spanish | ¡Cristo ha resucitado! | ¡En verdad ha resucitado! |
| Swahili | Kristo Amefufukka! | Kweli Amefufukka! |
| Turkish | Hristos Diril-di! | Hakikaten Diril-di! |
| Ukranian | Khristos Voskres! | Voistinu Voskres! |

Parish News

For a livestream of the Life Giving Font service Friday May 7 at 8:30am (Orthros) and 9:30am (Liturgy) click

here

In person services Sign-up Instructions

Social distancing regulations (six foot rule) limit the number of families we can accommodate to twenty. We therefore much appreciate if you sign up ahead of time. Please make sure to carefully review the guidelines that we sent previously before you make your selection.

Sign up for as many services as you are able to attend. Your family (people living together with no social separation) counts as one. Do not change the quantity according to the number of people. We can accommodate twenty families at this point, excluding people serving.
If any family member is ready to receive Holy Communion, please sign up for one of the available slots. We ask the faithful to receive every other week for now. Please contact Fr. Costin for instructions at 978-837-8623 if it is the first time you receive after the reopening, or if you have trouble signing up.
Click on the link https://www.signupgenius.com/go/10C0A45AEAA22A0FD0-annunciation make your selection and then click the submit button. You will get a confirmation email and a reminder two days before the service. If you change your mind, you can revisit the sign up and make changes.
Thank you for your cooperation!
Stewardship News: THANK YOU!
2020 a wonderful success! Please pledge for 2021.

---
Greek Ladies Aid Thanks You
Thank you for your generous donations to the Greek Ladies Aid Society through the purchases of Greek Christmas Sweet Bread for your tables at home, and for the Poinsettias which so beautifully filled our Church for Christmas.
---
Thank You for Christmas Card Donations
Thank you for supporting Annunciation Seminarian Music ministry with your Christmas Card donations. This ministry continues to fill our beloved Church with heavenly voices. One time donations and sponsorships will be accepted going forward.
---
Livestream Akathist
Click HERE at 7:00 pm on April 16th to join for Akathist.
---
Livestream Sunday Service
A livestream of Divine Liturgy is available every Sunday morning. Click HERE at 9:00 am to join for Orthros and at 10:00 am for the Divine Liturgy.
---
Lighting a candle as part of prayer is a natural expression seen in Orthodox Churches. If you cannot be with us in person, you have the opportunity to virtually light a candle, say a prayer, and consider a donation through this interactive app.
Additional information on livestreaming of Divine Liturgy & other services throughout United States can be found at https://www.goarch.org/live-broadcasts.
---
We Are Open (with limitations)!!!
Over the past couple of months we have carefully developed a very precise routine that has proved very useful. Thank you also for all the faithful who participated and followed all guidelines. Please continue to sign up and be emboldened to participate - we are ready for you to come back! Strict guidelines apply - please read carefully by clicking the link: Reopening guidelines
E-Giving Donations to AGOC
A convenient way for you to give to our church online using your computer or smartphone. You can easily make your Stewardship Payment(s), Memorial Fund Offering, and other donations in a safe and secure way. Enjoy the convenience of making credit card or debit card, or directly from your bank account donations. View your giving history to track all donations in one place, including to all of our Greek to Go events.
Our deepest appreciation to those parishioners who can make an extra donation to help sustain our church during this difficult time.
Find the red button "Click to Donate Online" in the right column of this website.
---
Zoom activities
For all activities offered through zoom click on:
https://us02web.zoom.us/j/2563414551 (for those with internet connection)
Meeting ID: 256 341 4551 Dial +1 301 715 8592 (for those with a regular phone only)
You can connect with a computer, laptop, tablet or smartphone (download the zoom app from the app store), but you can also dial in with a regular phone.
Look at the calendar for a complete list of zoom activities that include the Virtual coffee hour on Sundays at 11:30pm, meetings and group studies.
---
Upcoming Services & Events
---
Online Chapel
2nd Saturday after Pascha
Save the Date
VIRTUAL SERVICES OFFERED BY CLICKING ON SERVICE LISTED ON THE HOME PAGE AND FOLLOWING THE INSTRUCTIONS TO LINK.
---


Weekly Sunday Bulletin View the parish weekly news bulletin online, includes news and events.

Monthly Bulletin - The Beacon -Shining Forth the Good News!

Orthodox Marketplace - The official online store of the Greek Orthodox Archdiocese of America.
Send an Iconogram Send a message to a loved one or a friend in celebration of a name day, feast day, or sacrament.

Annunciation Online "Like" our Facebook page so that you may be kept up on services, events and activities.