Parish News
Congratulations to the 2019 Annunciation Church Parish Council Members
Jennifer Cooper, president, Jim Georgopoulos, vice-president, Daphne Tikellis, treasurer, Christos Patrinos, assistant treasurer, Maria Connor, correspondence secretary, John Housianitis, secretary, Arthur Housianitis, Charlie Neos, Jim Sperelakis, Angela Tsopelas.
House Blessings
Please contact Fr. Costin to have your house blessed! A sign up sheet is available in the Narthex.
St. Basil's Winter Tea Thank You!
On February 10th we enjoyed our third consecutive annual St. Basil's Winter Tea party.
Thank you to our bakers and table decorators; Maria Connor and Joanna Tsiantas, Irene Falite, Trish Yanakakis and Cathy Chadwick, Melinda Patrick and Diana Uttley, Andrea Jones, and 5th-8th grade Sunday School! Funds donated will be used for improvements to St Basil's kitchen.
Souper Sunday Thank You!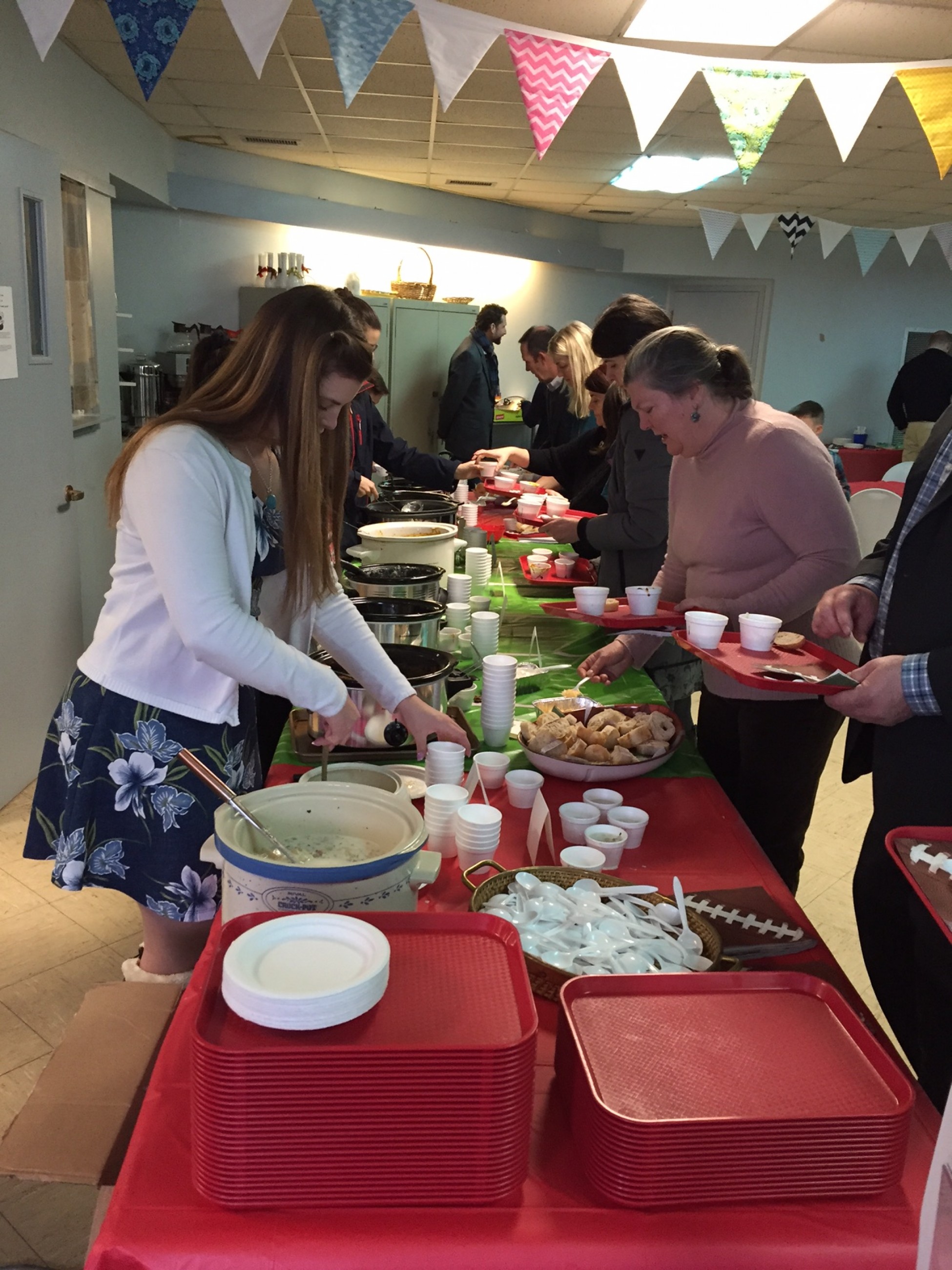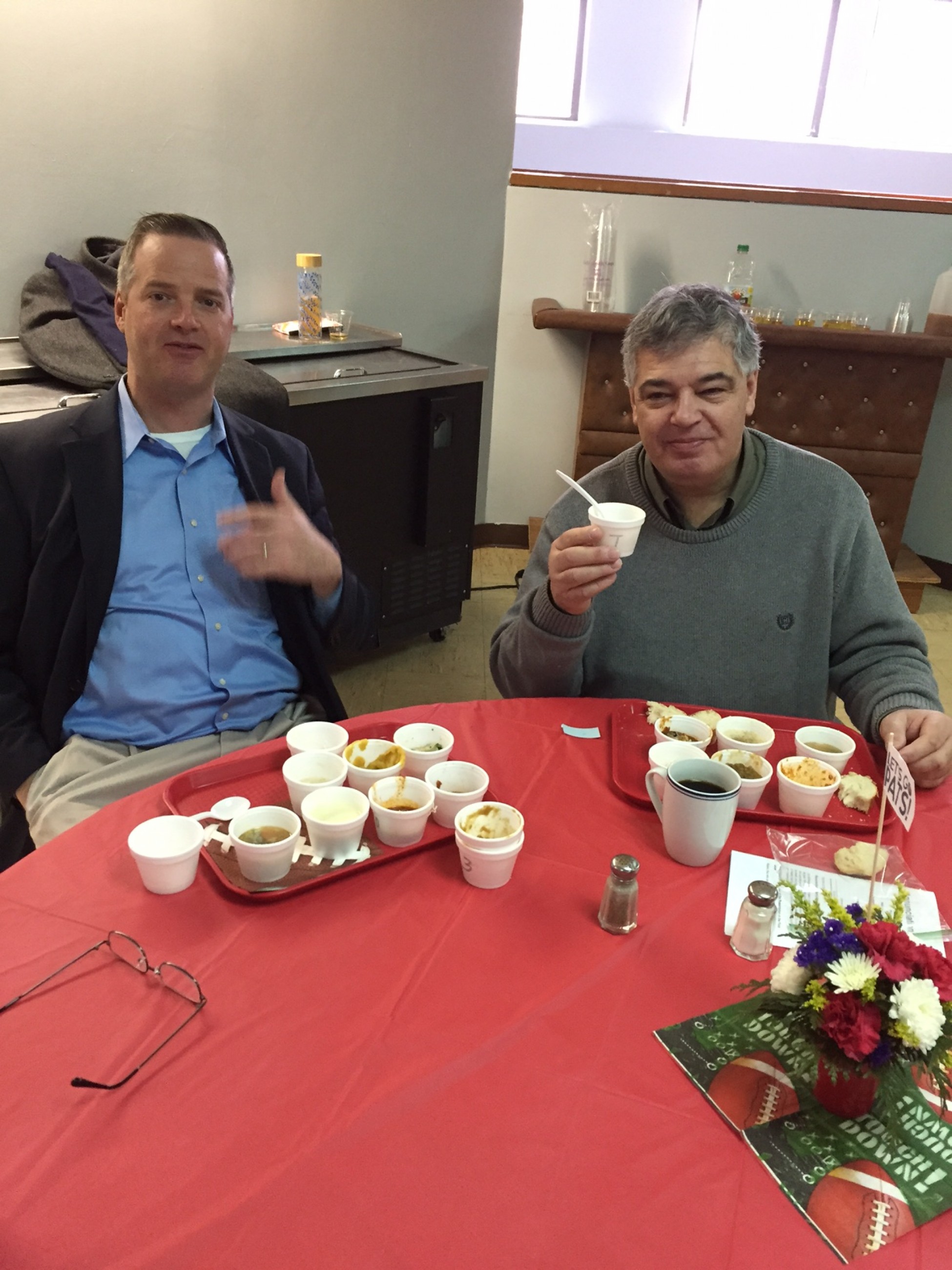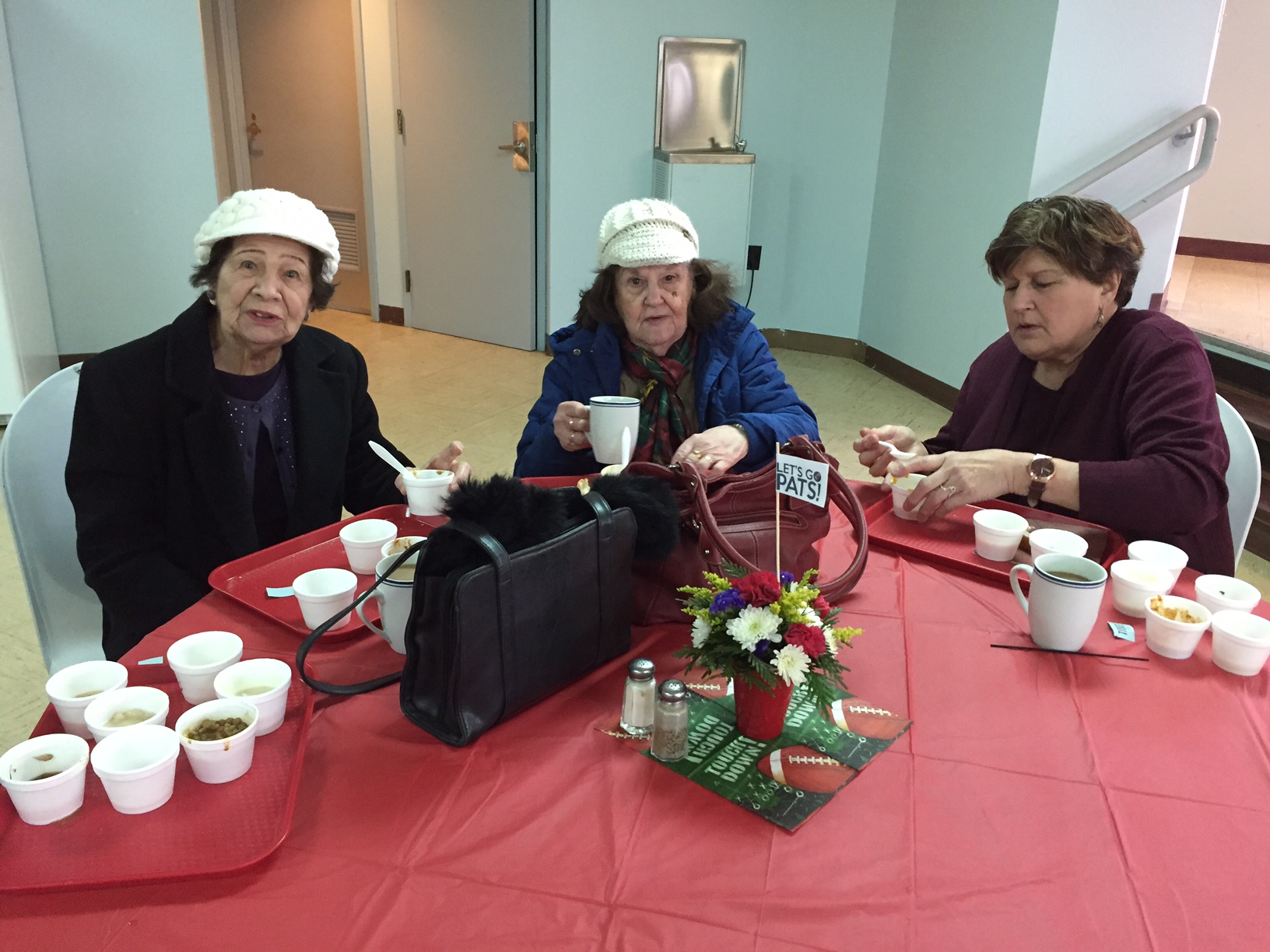 Thank you to everyone who attended the Souper Sunday Cook-off on February 3rd and to those who helped make it a success. Money collected $165 will go to Sunday School, GOYA and IOCC children's fund.
Thanks to all of our soup cooks who prepared their delicious creations for our contest: Eric Hansen (New England Clam Chowder), Andrea Jones (Turkey Orzo), Susan George (Italian Wedding Soup), Ron Ramseur (Seafood Soup), Maria Connor (Pea Soup), Joanna Tsiantas (Chili), Daphne Tikellis (Cheesy Potato), Maria Bifsas (Egg Lemon Soup), Melinda Patrick (Cream of Leek & Chicken Soup), Brendon Cooper (Chili). Charlie Neos (Lentil).
Thanks to all of the dessert chefs and to all of the kids who served and made our event complete. Also a special thanks to Jennifer Cooper for donating the carefully chosen chef prizes!
Congratulations to our Winners:
1st Place: Egg Lemon Soup, prepared by Maria Bifsas
2nd Place: Cheesy Potato Soup, prepared by Daphne Tikellis
3rd Place: Seafood Soup, prepared by Ron Ramseur
2019 Stewardship Pledge Reminder
The Stewardship Committee is asking for parishioners to kindly fill out a pledge card for 2019 if not already done so. We cannot process checks or monies without this vital information. This is a very important aspect of being a faithful steward to our Lord and helping our parish successfully proceed through 2019. Also, when leaving a check for stewardship, please note on your checks "stewardship 2019" or "2018", if you have a balance from last year's pledge. If you have any questions or concerns, please contact Cathy Chadwick at 978-884-2149, or email me at Junecate52@yahoo.com. All information is kept strictly confidential. We are also looking for people to join our committee, so please consider adding your new energy and thoughts. We truly appreciate everyone's efforts of time, talent, and treasure.
Event Form
Please fill out the newly created Proposed Event Form for any events that you may be planning to hold at the Annunciation Church, Nicholson Hall or St. Basil's Hall. The completed form should be given to Jen Cooper for review by the council and finance committee when reimbursement is necessary. This will allow us to improve our yearly financial record keeping.
Save the Date
Saturday, March 9th - 9:30 AM Divine Liturgy with General Trisagion, 2nd Saturday of souls followed by Mac & Cheese Workshop starting at 11:00 AM.
Sunday, March 10th - 10 AM Divine Liturgy with Vespers of Forgiveness followed by Macaroini & Cheese (Cheesefare Luncheon)
Tuesday, March 12th - 7 PM GLAS meeting 7:00 PM, Klidaris conference room
Sunday, March 25th - Annunciation Name Day & Greek Independence Day
Parish Resources

Weekly Sunday Bulletin View the parish weekly news bulletin online, includes news and events.

Monthly Bulletin - The Beacon
Shining Forth the Good News!

Orthodox Marketplace - The official online store of the Greek Orthodox Archdiocese of America.
Send an Iconogram Send a message to a loved one or a friend in celebration of a name day, feast day, or sacrament.

Annunciation Online "Like" our Facebook page so that you may be kept up on services, events and activities.


Online Chapel