Parish News
Gyro Cart - August 2, 3, 4th
Grab a delicious Gyro to enjoy during the final days of Yankee Homecoming Week! Our cart is located in front of the Annunciation Church located on Harris Street in downtown Newburyport.
Friday & Saturday 11AM - 7PM, Sunday 11AM - 4PM
St. Basil's Kitchen
St. Basil's Kitchen is closed for the month of July, and will resume on Monday, August 5th. We sincerely thank all our volunteers and home cooks who have helped with this ministry and look forward to seeing you later this summer.
Sunday School Graduation Ceremony - Sunday June 9th
Sunday June 9th was truly a day of celebrations when we honored our Sunday School Graduates and their teachers, including special recognition and scholarship awards for our High School Seniors and College graduates. A festive picnic on the courtyard followed prepared by the Men's Club. See photographs of the event below, plus more here!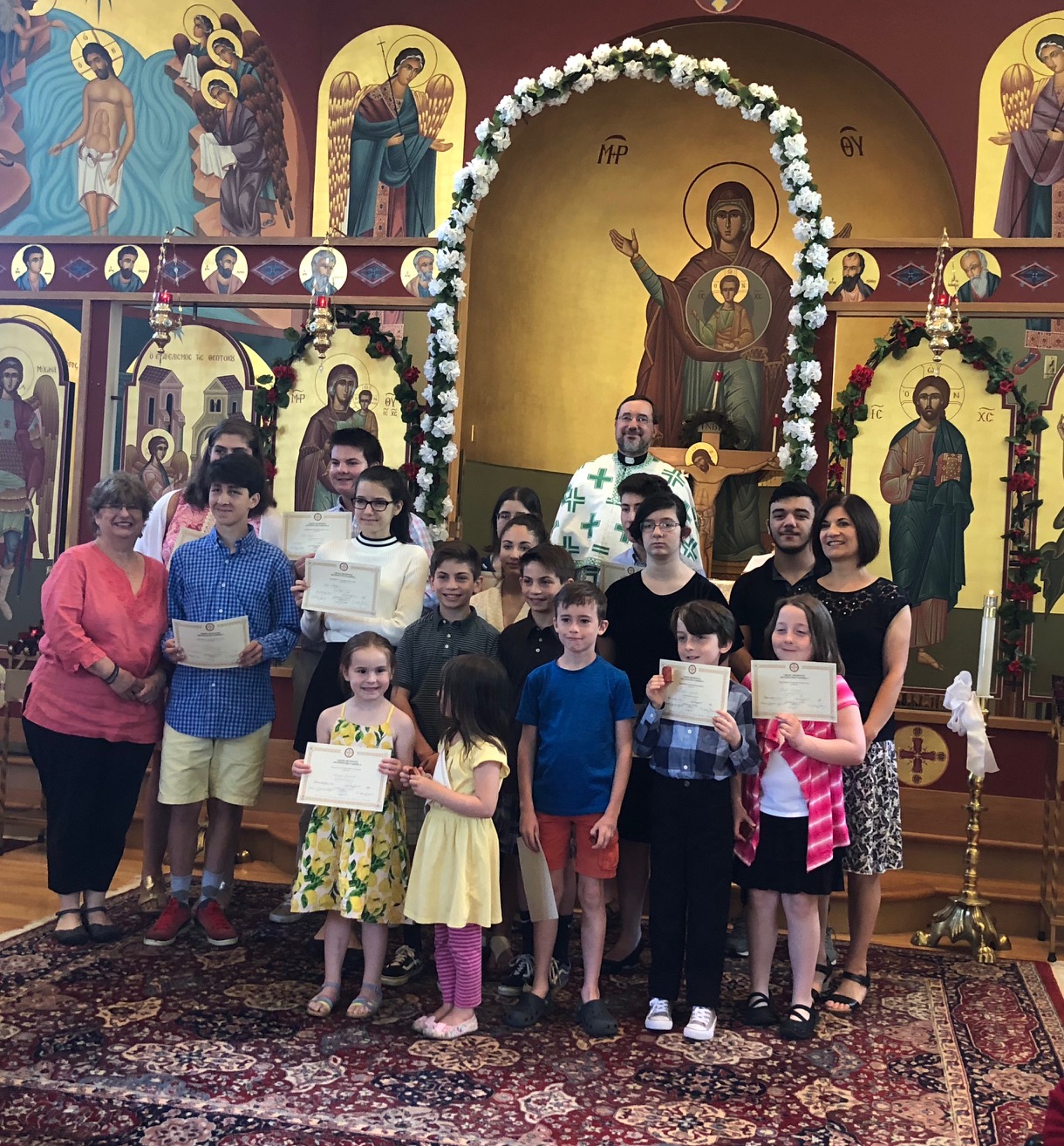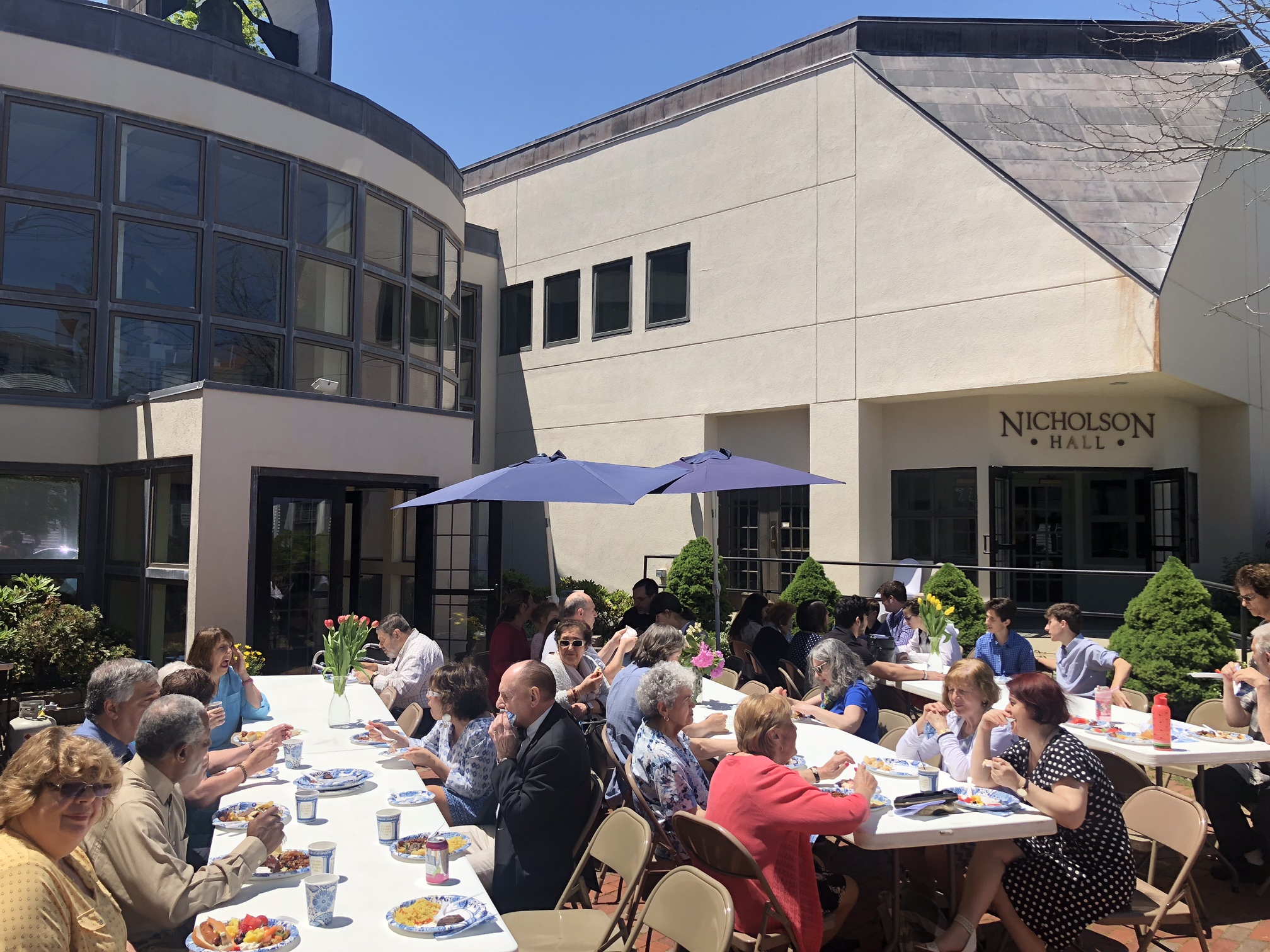 Tile Wall with Sunday School's 2018 gift of the Icon of Jesus and the Children
A new tile wall created by the Sunday School children was mounted and blessed on June 9th in honor of our 100th Anniversary Celebration.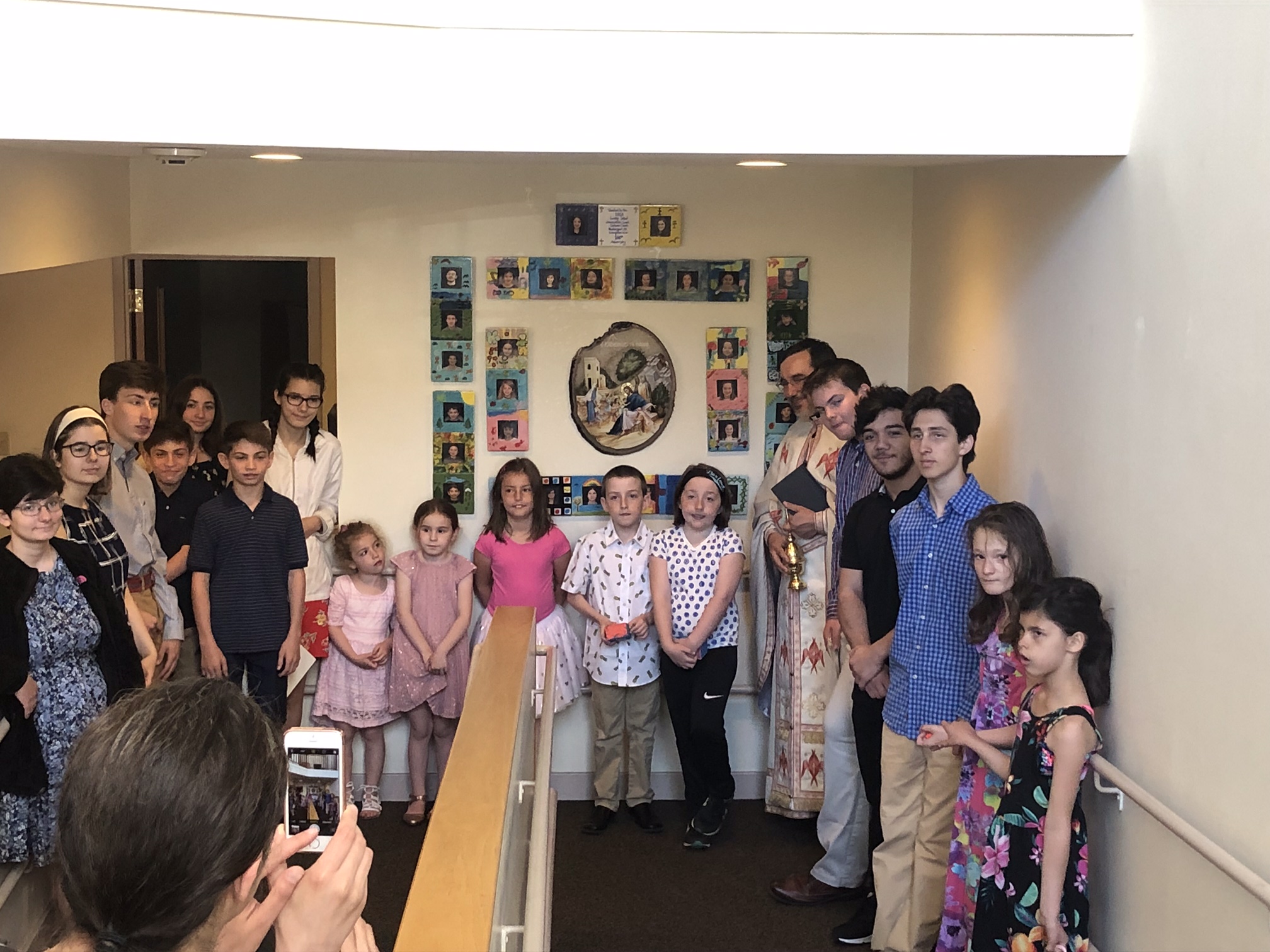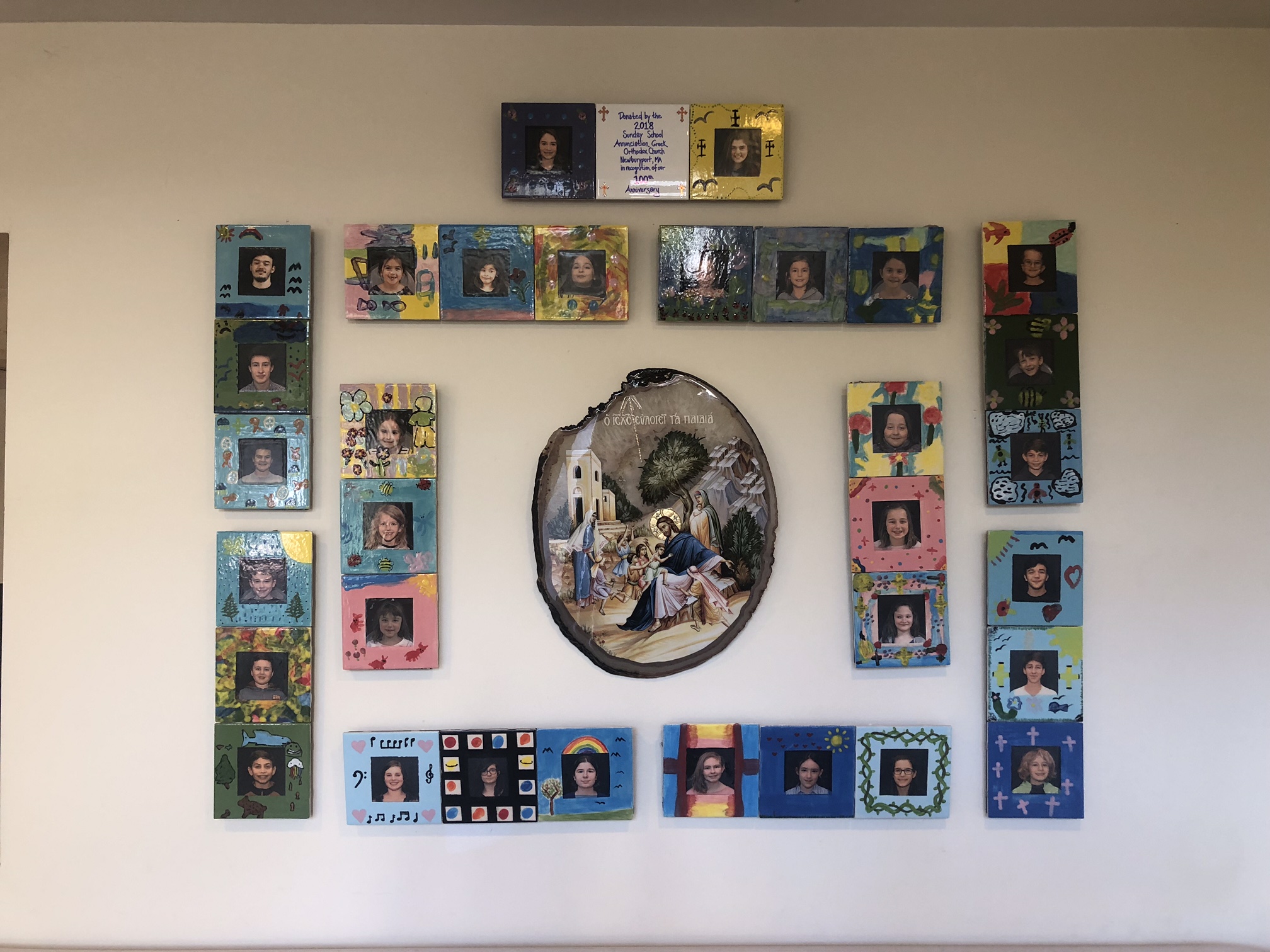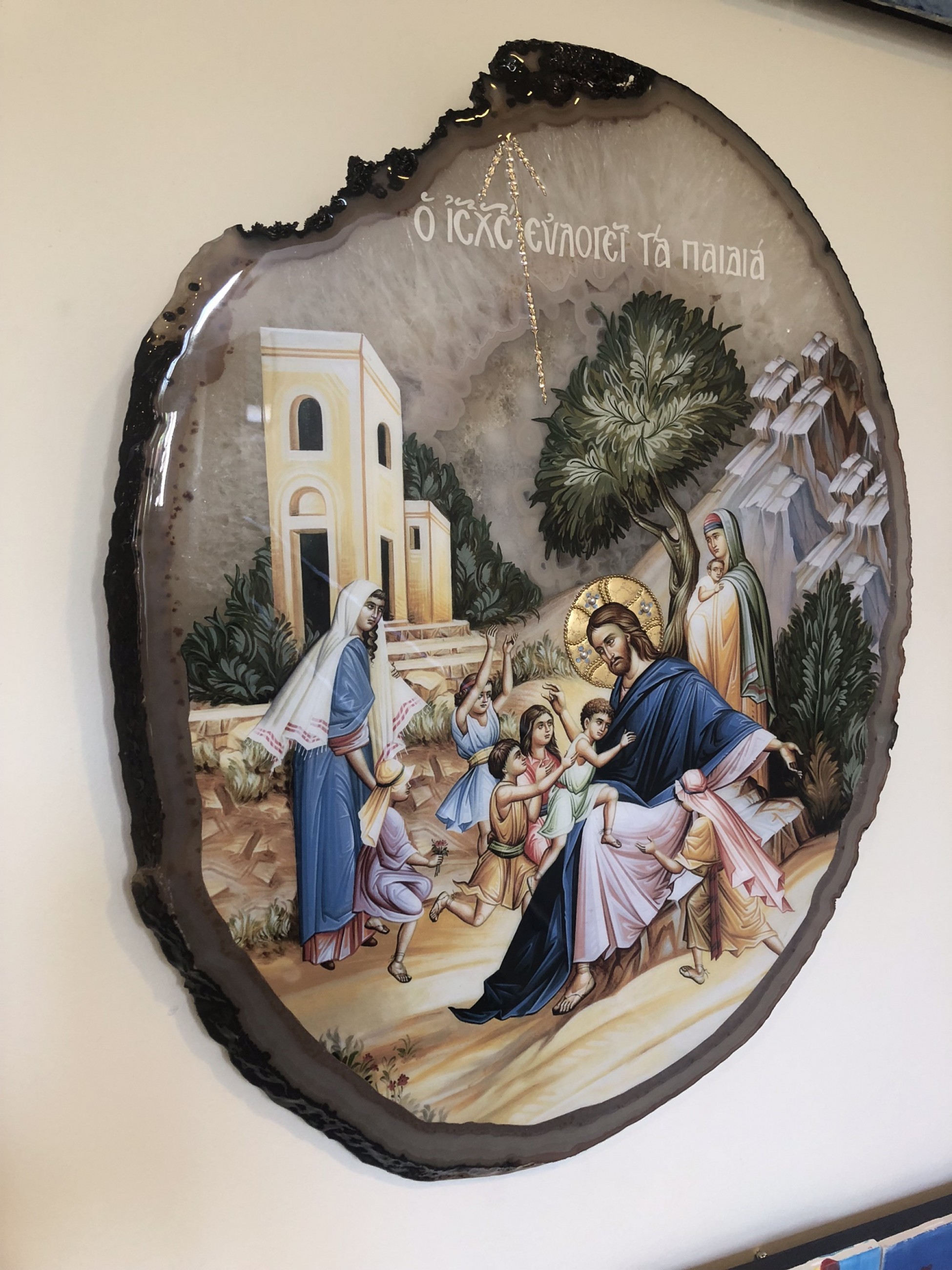 Christos Anesti!
Double click on the photographs below to enjoy more of the pictures taken during Holy Week.
Palm Sunday Holy Friday
Spring Parish Assembly - May 19th
Please plan to join us for the Spring Parish Assembly following Divine Liturgy on Sunday, May 19th. Please read the minutes from the previous meeting that were distributed by ListServ and are also available in the Narthex.
Andrea Jones - Centennial Parishioner of the Year!
Congratulations to Andrea Jones, our Centennial Parishioner of the Year! Banquet at Lombardo's in Randolph (6 Billings St.) on June 9 (5pm reception & picture, 6pm dinner). Please reserve your ticket by signing up in the Narthex.
Sunday of Orthodoxy March 31st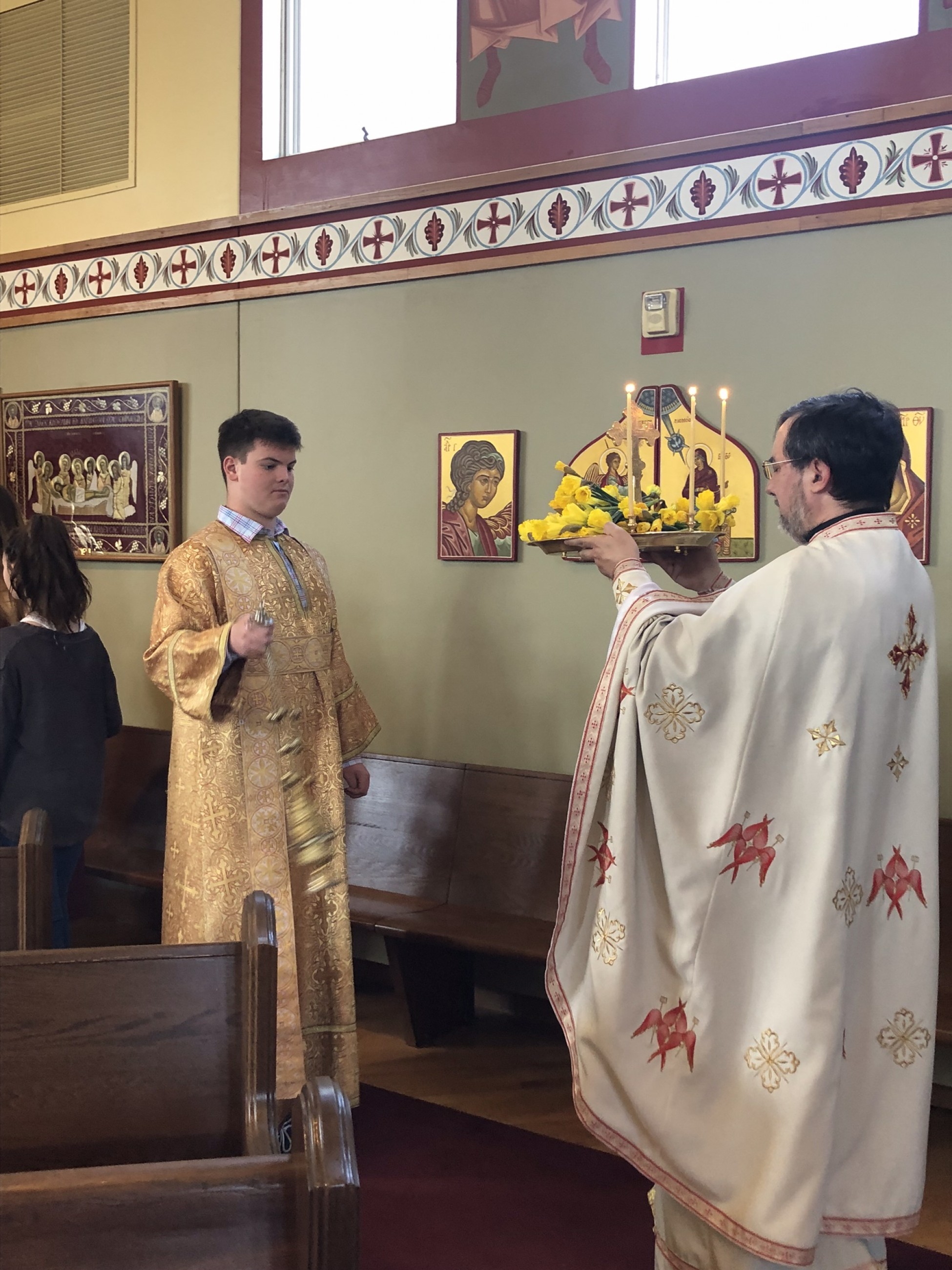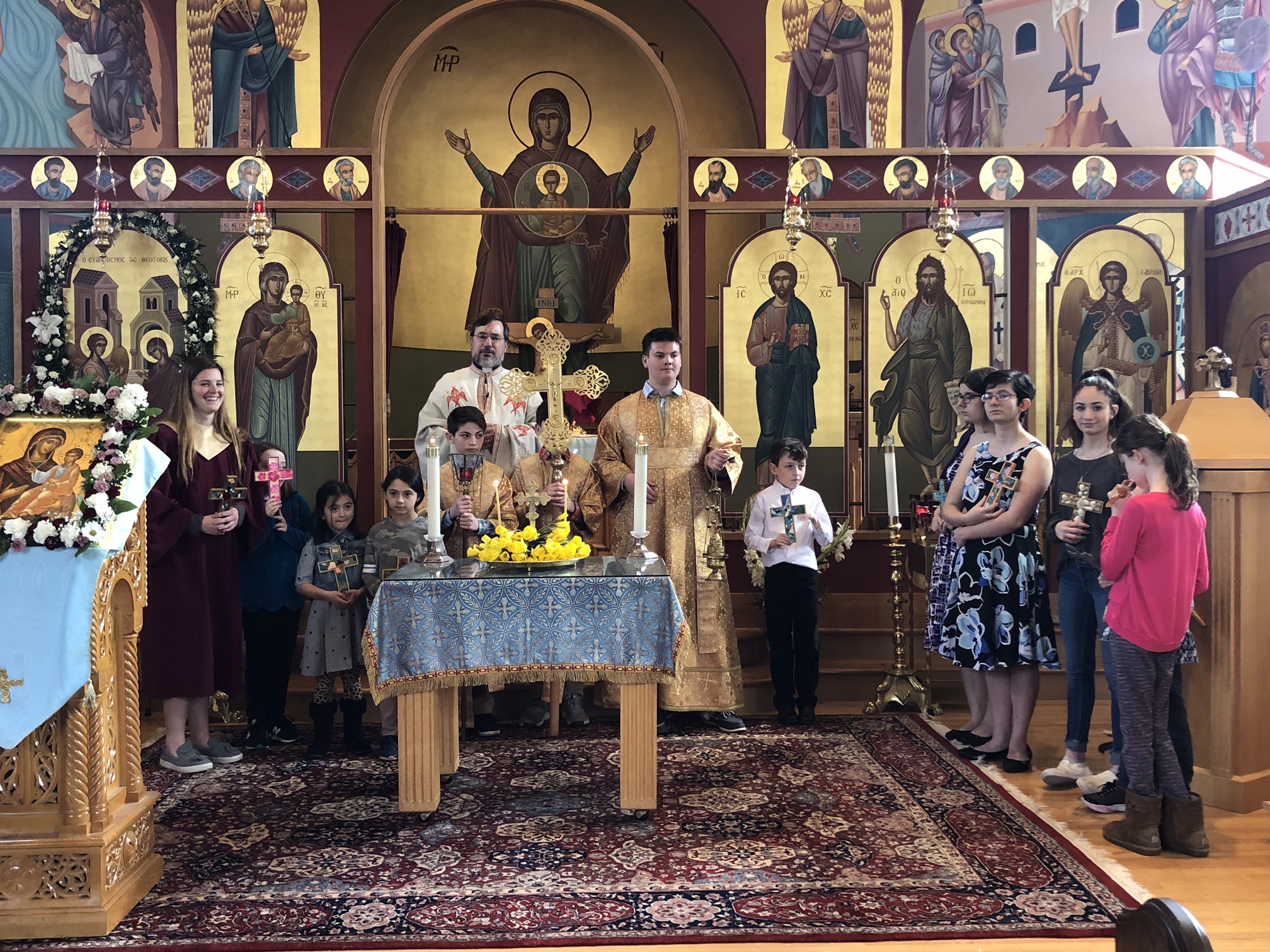 See more photos of this event here.
GLAS Membership 2019 Dues
It's time to renew or newly join this philanthropic arm of the Annunciation Greek Orthodox Church. Membership dues for 2019 is just $15. We dedicate our time and talents to our church events and a wide variety of community and global charities. We greatly need your help to continue our traditions and events. All new members are welcome. Please contact Dorothy Davis at (978) 816-8858 for further information about how you can get involved. Dues checks should be made payable to GLAS and given to Dorothy Davis or Elaine Fiasconaro. Thank You!
House Blessings
Please contact Fr. Costin to have your house blessed! A sign up sheet is available in the Narthex.
Save the Date
Welcome Back - Sunday School Begins - September 8th!
Sunday School Begins with Blessing of the Backpacks! Please have your children bring their backpacks to church and place them in front of the Sunday School pews by 10 am. Church school registration forms are available for Melinda Patrick. Please contact Melinda at melrosepat1954@gmail.com.
GFF Boat Cruise - September 22nd!
Save the date for our annual boat cruise to thank all those who donated their time, talent and tithe to make our Greek Food Festival a success! George Charos has once again generously donated his ship, The Captain's Lady, to leave from Plum Island Point on September 22nd from 5 to 7pm. A light dinner will be served. Please RSVP via the sign-up sheet in Narthex, or email dvhansen@verizon.net or phone 978-914-1268.
Parish Resources

Weekly Sunday Bulletin View the parish weekly news bulletin online, includes news and events.

Monthly Bulletin - The Beacon
Shining Forth the Good News!

Orthodox Marketplace - The official online store of the Greek Orthodox Archdiocese of America.
Send an Iconogram Send a message to a loved one or a friend in celebration of a name day, feast day, or sacrament.

Annunciation Online "Like" our Facebook page so that you may be kept up on services, events and activities.


Online Chapel