Parish News
Centennial Gala Celebration!
On November 3rd many gathered to enjoy a festive evening of dinner and dancing at Angelica's Restaurant, as the finale begins for the year-long celebration of the 100th Anniversary of our blessed Annunciation Church. Guests included current members and friends of the parish, as well as visitors and family members who traveled a distance to celebrate memories of this special place from their past. Rev. Christopher Foustoukos addressed the guests with his remarks on the impact that the Annunciation made on his life as a newly ordained Priest. Letters were read from Rev. Aris Metrakos and Rev. Stanely Harakas who also extended their congratulations and shared warm words for their memories of time spent at the Newburyport parish.
A special thanks to the 100th Anniversary Gala Committee: Diane Hansen, Irene Katsoulis and Daphne Tikellis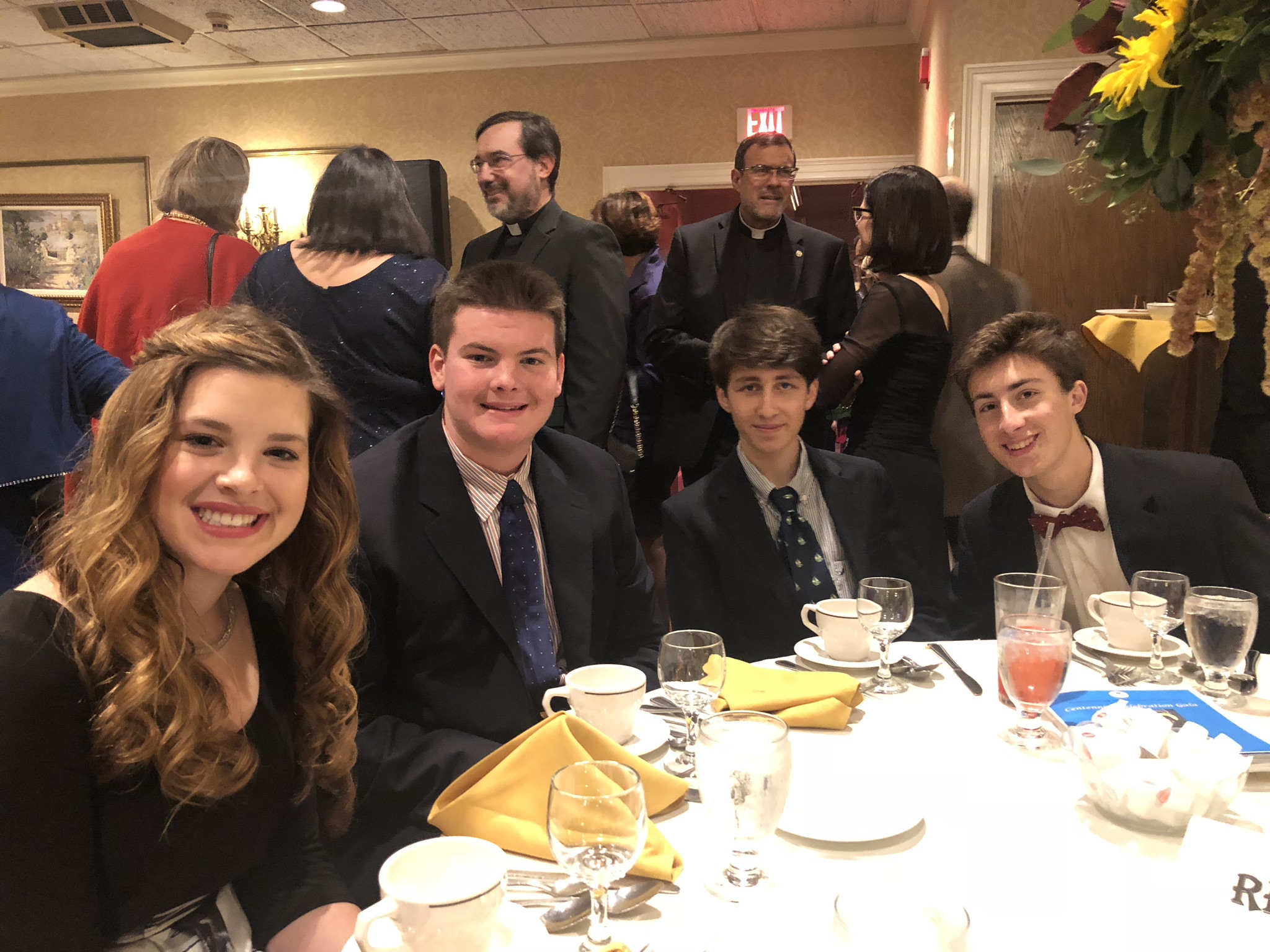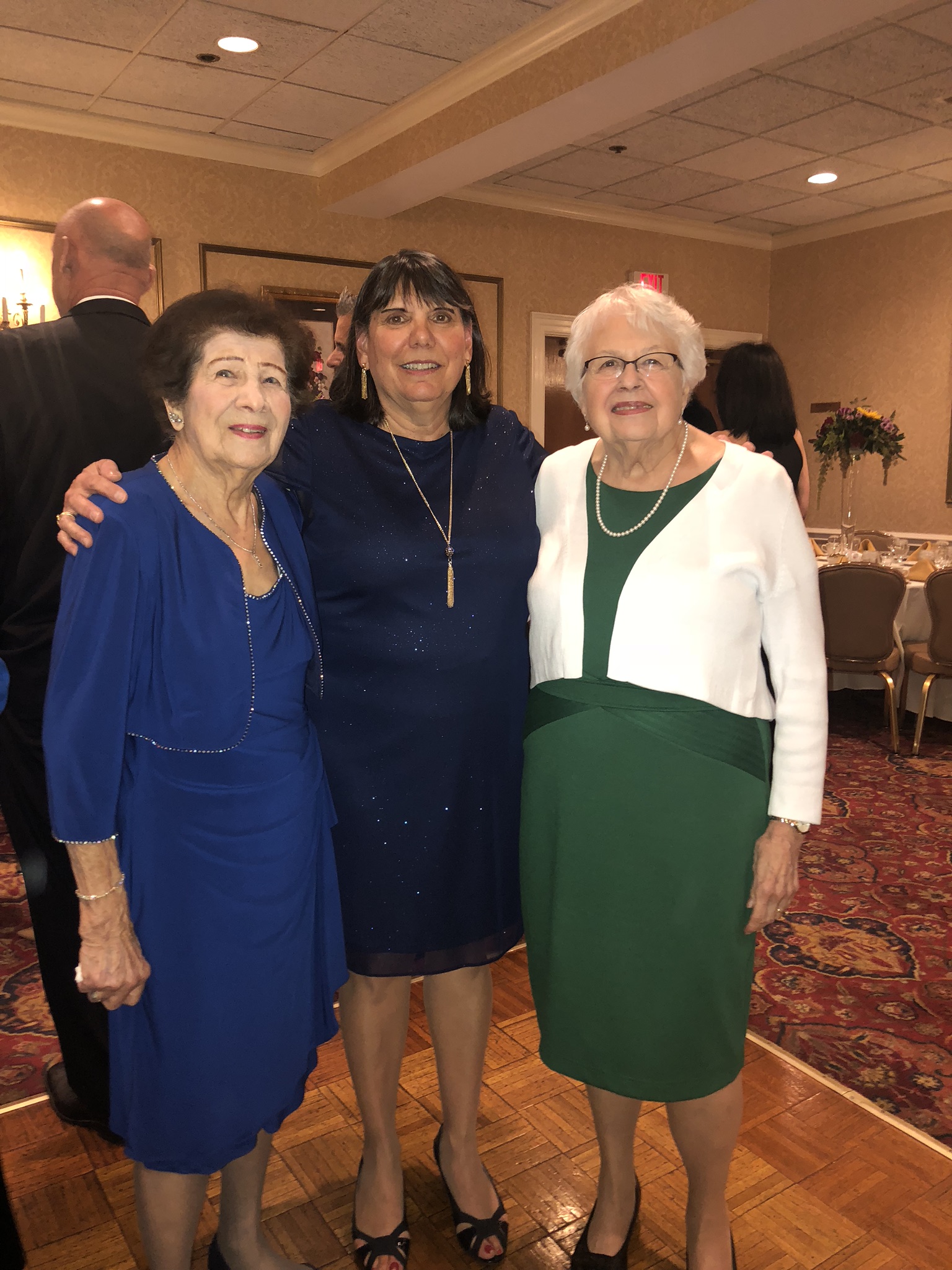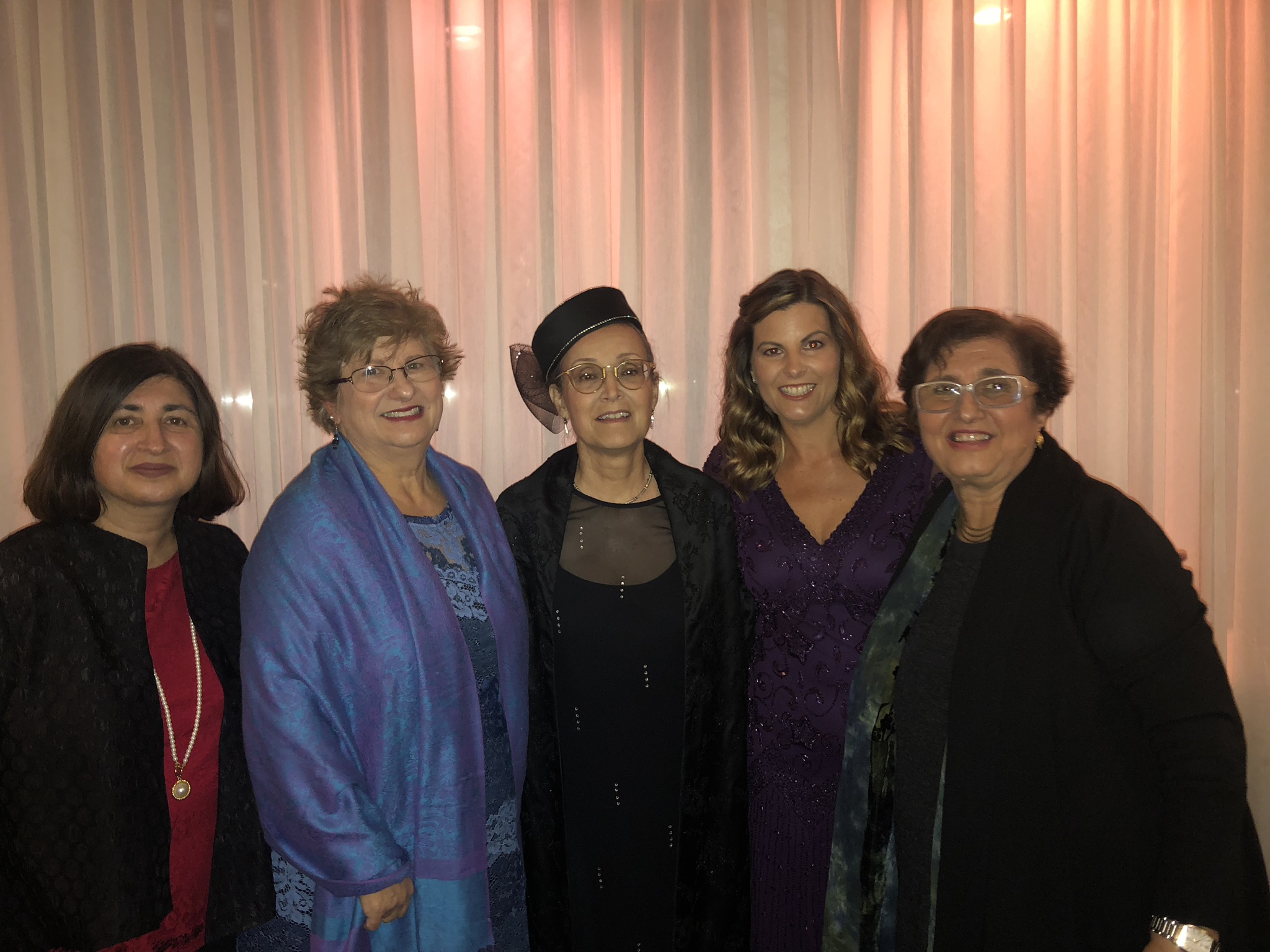 Following on Sunday, November 4th we were honored to have His Eminence Metropolitan Methodios of Boston celebrate Divine Liturgy. Our choir combined with special guests of the Metropolis of Boston Choir Federation responded with resounding traditional hymns making for a memorable service. Everyone was invited to a specail brunch in Nicholson Hall following the service. See Photos Here.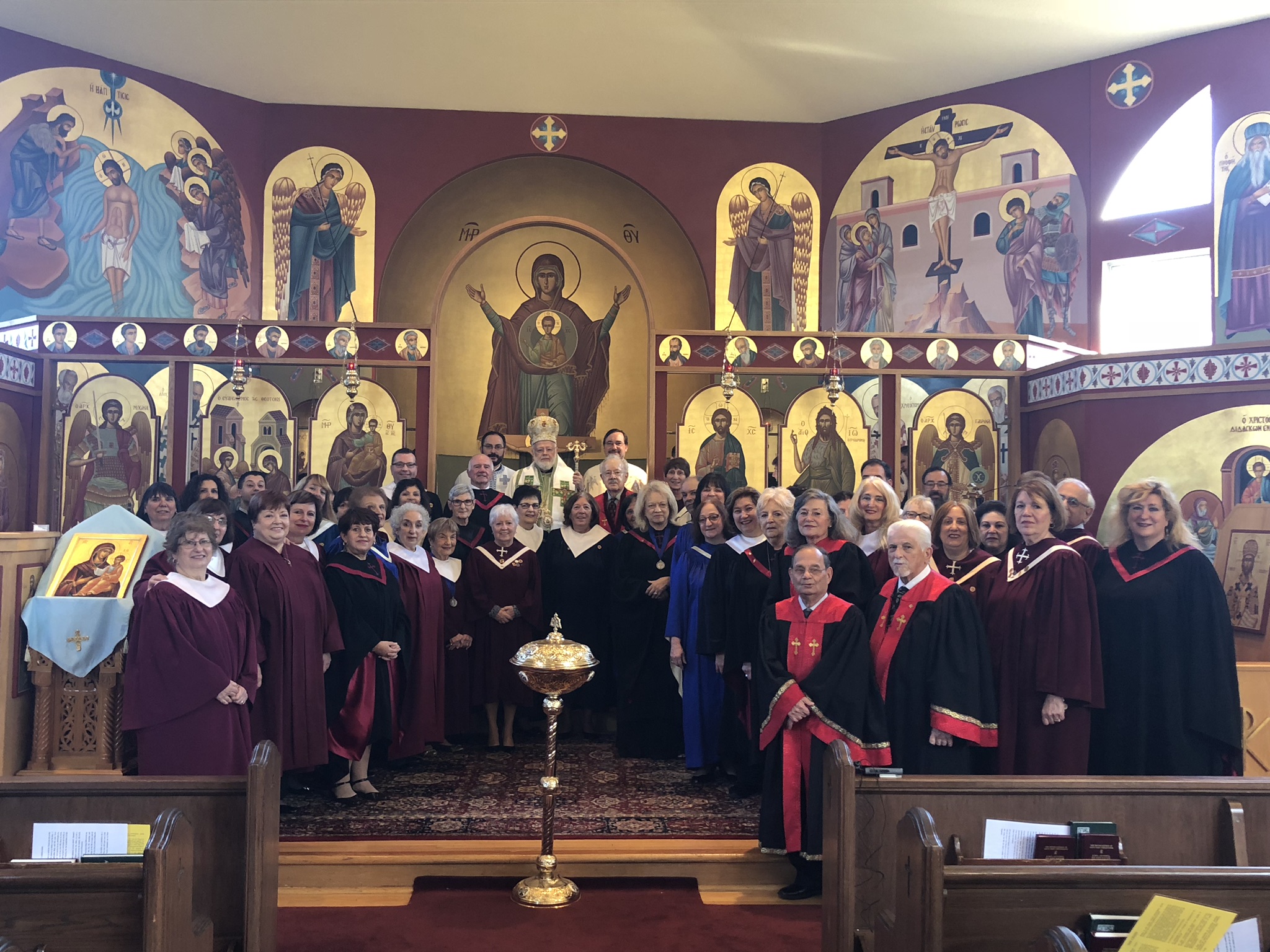 Our 100th Year Celebrations Continue...
On Sunday, December 16th, we will wrap up our 100th Anniversary celebrations with the Annual Church School Christmas Pageant immediately following Divine liturgy, followed by a pot-luck lunch and the Christmas Extraveganza showcasing a variety of talent throughout the Parish. Please contact Jennifer Cooper or Susan George if you are interested in sharing your talent during this fun and festive event!
2018 Parish Christmas Card
It is time to wish your fellow parishioners and our local business sponsors a Blessed Christmas and Joyous New Year. Please send your name(s) as you would like them to appear on the card and your donation (in any amount) to Attn: John Housianitis/ Christmas Card, AGOC, 7 Harris Street, Newburyport, MA 01950.
NEEDED: Backpacks for Foster Kids-
We would like every family in the parish to participate in our new Backpack Ministry Project to help school age children in need. One completed backpack per family. We will simply ask you to add a school supply or two each month from now until the end of January. This is a wonderful way to engage your children in helping others less fortunate. Please remember to also offer a family prayer for the child who will receive the backpack.
Saint Basil's Ministries has set up a backpack station in the Narthex right next to the on-going food pantry collection station. There are many ways to help if you choose not to take on the monthly challenge. You can donate single items at the Backpack Station in the Narthex or simply write a check with your donation towards this project to "Saint Basil's Ministries". Please write Foster Care in the memo line.
Eikona Weekend a Big Success!
The weekend of September 21st - 23rd was alive with the voices of Eikona, a professional trio consisting of three sisters with a lifetime of musical talent embedded in liturgical music. Their angelic voices, along side our own talented choir, filled our church during the Paraklesis Service on Friday night, a concert on Saturday night and the Matins and Divine Liturgy on Sunday. Thank you to all of the volunteers and musical talents who came together to make this weekend a great and unforgetable success!
Event Form
Please fill out the newly created Proposed Event Form for any events that you may be planning to hold at the Annunciation Church, Nicholson Hall or St. Basil's Hall. The completed form should be given to Jen Cooper for review by the council and finance committee when reimbursement is necessary. This will allow us to improve our yearly financial record keeping.
Save the Date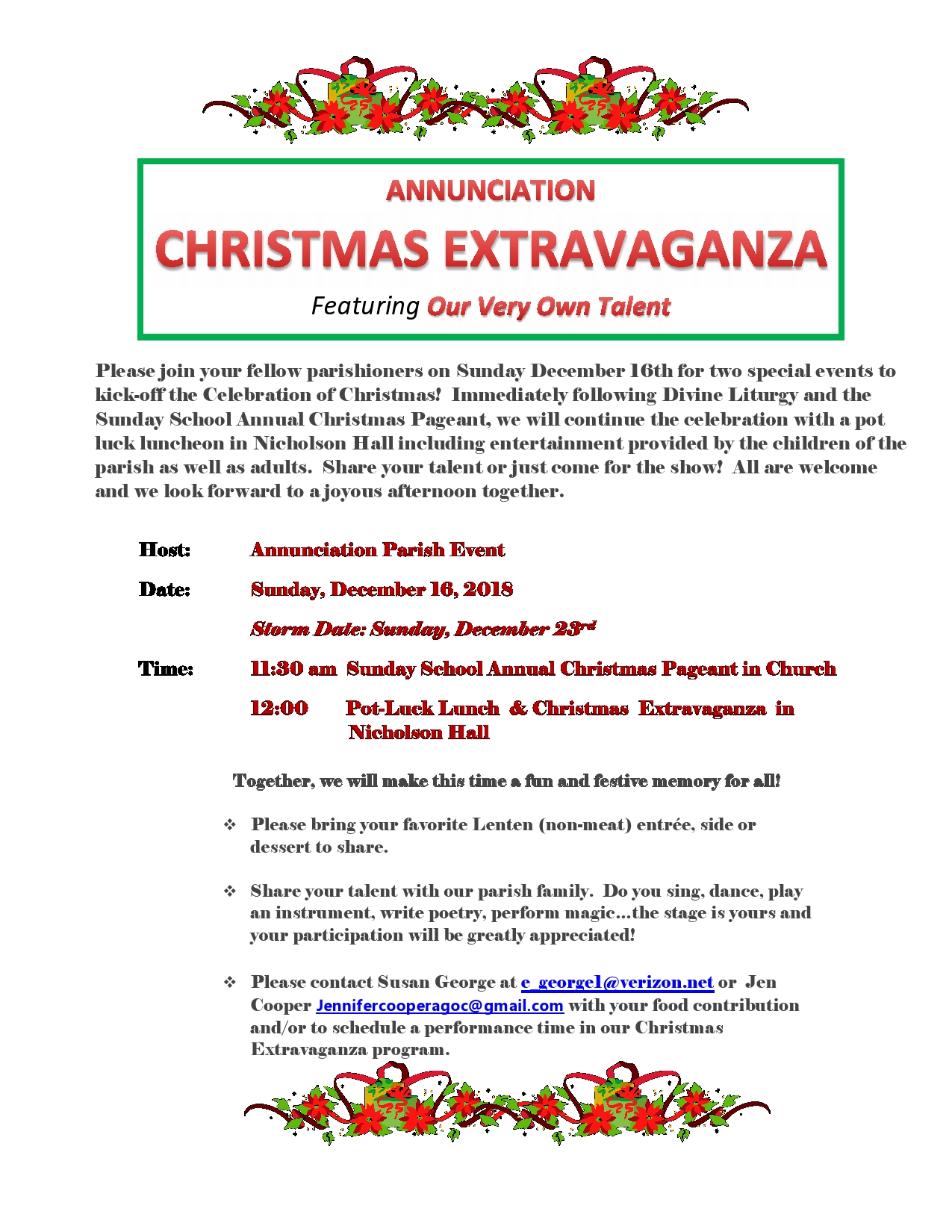 Sunday, December 16th - Grand Finale of A Year of Celebration!
Annual Christmas Pageant, Pot-Luck Lunch & Christmas Extraveganza
Join us for this special day as our church school children reinact the story of Christmas in our annual pageant immediately following Divine Liturgy. Then come join us in Nicholson Hall for a Holiday pot-luck lunch followed by a talent show performed by members of our parish.
Parish Resources

Weekly Sunday Bulletin View the parish weekly news bulletin online, includes news and events.

Monthly Bulletin - The Beacon
Shining Forth the Good News!

Orthodox Marketplace - The official online store of the Greek Orthodox Archdiocese of America.
Send an Iconogram Send a message to a loved one or a friend in celebration of a name day, feast day, or sacrament.

Annunciation Online "Like" our Facebook page so that you may be kept up on services, events and activities.


Online Chapel