The Gem of the North Shore
Nicholson Hall
Available for Weddings, Birthdays, Bar and Bat Mitzvahs, Breakfasts, Meetings, and more.
For pricing or to make a reservation, please contact Sandy Gearhart at (617)974-1580 or slbarakis@gmail.com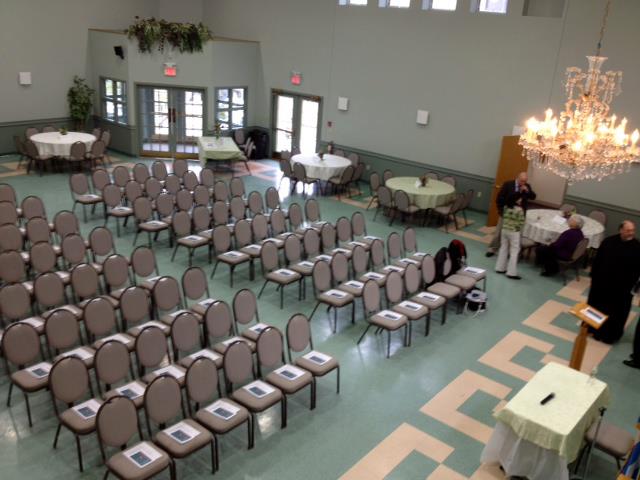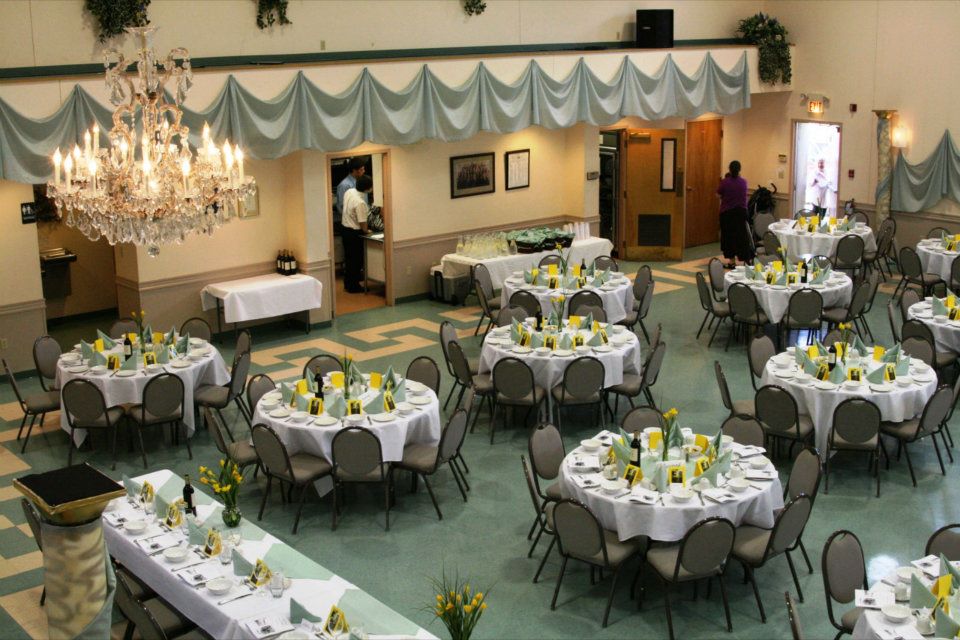 Save the Date
October 7 - Gyro Cart at Bartlett Mall!
Our Annunciation Gyro Food Cart is back during Bartlett Mall Day in Newburyport on Saturday, October 7th from 11AM-2PM. We will be selling chicken gyro/kabobs, hot dogs and hamburgers, soda, water and desserts. Please come by for lunch and support our booth as well as the Bartlett Mall and Parks Commission. See attached flyer for additional events happening on the Mall that day! Rain date: Sunday, October 8th.
October 21 - Taverna Dinner
Reservations Only!
Join us on Saturday, October 21st , for an authentic Greek four course meal including mezes, soup and salad, choice of Lamb Shank or Shrimp w/feta, orzo and Greek green beans, followed by a Greek pastry dessert assortment, Greek wines, beer, Ouzo and Metaxa. Contact Andrea Jones andreajones1@comcast.net or Ruth Riley rsrileyfineart@gmail.com to make your reservation today!
November 5 - Godparents Sunday & Brunch
Godparent Brunch will be held on Sunday, November 5th following Divine Liturgy. Everyone is welcome to celebrate their godparents and godchildren. More details will follow.
November 19 - Lessons & Carols
This adaptation of Royal Hours of Christmas along with Orthodox carols from around the world and Christmas carol sing alongs will be presented by our Annunciation Church choir along with the Holy Trinity Choir on Sunday, November 19th at 5 pm at Holy Trinity Church in Concord, NH. A festive reception will follow.
Parish Resources

Weekly Sunday Bulletin View the parish weekly news bulletin online, which includes news and events.

Monthly Bulletin - The Beacon
Shining Forth the Good News!

Orthodox Marketplace - The official online store of the Greek Orthodox Archdiocese of America.
Send an Iconogram Send a message to a loved one or a friend in celebration of a name day, feast day, or sacrament.
Annunciation Online "Like" our Facebook page so that you may be kept up on services, events and activities.