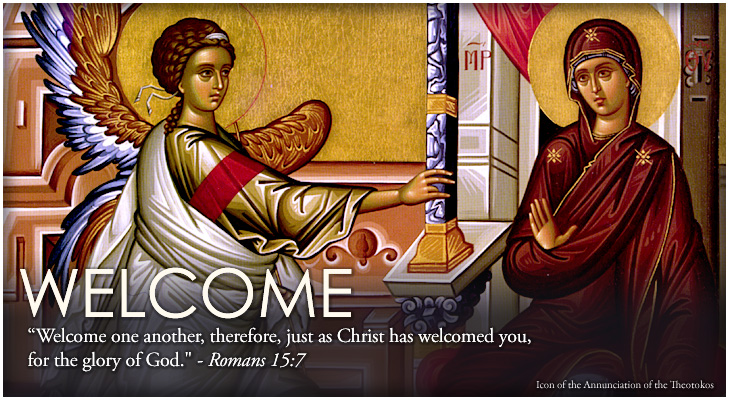 Parish News

In Person Services
Face coverings should be worn by those who feel they are not fully protected and in keeping with CDC guidelines those unvaccinated. We are reserving the far right side of the church for those who feel more comfortable with face coverings. Abundant air flow remains the norm. Please note the Air Conditioning in the Nave/Sanctuary is functioning as at substandard level and will not be active, to save stress on the system at this time.
Livestream Sunday Service
---

The Greek Food Festival held on July 30-31 was again a resounding success!
All of you, and your families and friends, have stepped up to support our beloved Church and each other, as a loving Parish family.
Our largest and most significant fundraiser of the year successfully pivoted from a fully pre-order/curbside pick-up model ('Greek to Go') to one which combines pre-orders with a significant 'walk-up' component – including gyro, souvlaki and on Sat., actual on-the-spot customer order fulfilment.
The camaraderie during the many food prep workshops, combined with a strong promotional effort, and finally concluding with a seamless fulfilment operation on July 30-31, was truly that of a tight-knit Parish family operating like a 'well-oiled machine'.not
The greater Newburyport community continues to love our food, inviting atmosphere and the effort our Parishioners put into the Festival. We received countless compliments over the weekend, in-person, on-line and via e-mail, many saying our Festival is THE highlight of their Yankee Homecoming week!
While we sold almost all the food we prepared, we have a few trays of moussaka and dolmathes which have been thawed and are refrigerated – and should be baked soon and not re-frozen. If any Parishioner or friend is interested in purchasing a tray, please contact Jim Sperelakis (jim.sperelakis@dsm.com or 978-479-6372) or Melinda Patrick (melrosepat1954@gmail.com or 617-543-0824). We also have bags containing a dozen koulourakia, individually packed kourembiethes, and a few additional pastries we can sell. They are all delicious!
Your hard work and strong support is what has made our 'Greek to Go' and Festival events a major success. "Efharisto Poli" and please accept our sincere appreciation, gratitude and kudos!
The Festival Exec Committee of Jim Sperelakis, Angela Tsopelas, Ed Connor, and Father Costin
Stewardship News: THANK YOU!
2020 a wonderful success! Please pledge for 2021.

Lighting a candle as part of prayer is a natural expression seen in Orthodox Churches. If you cannot be with us in person, you have the opportunity to virtually light a candle, say a prayer, and consider a donation through this interactive app.
Additional information on livestreaming of Divine Liturgy & other services throughout United States can be found at https://www.goarch.org/live-broadcasts.
---
E-Giving Donations to AGOC
A convenient way for you to give to our church online using your computer or smartphone. You can easily make your Stewardship Payment(s), Memorial Fund Offering, and other donations in a safe and secure way. Enjoy the convenience of making credit card or debit card, or directly from your bank account donations. View your giving history to track all donations in one place, including to all of our Greek to Go events.
Our deepest appreciation to those parishioners who can make an extra donation to help sustain our church during this difficult time.
Find the red button "Click to Donate Online" in the right column of this website.
---
Zoom activities
For all activities offered through zoom click on:
https://us02web.zoom.us/j/2563414551 (for those with internet connection)
Meeting ID: 256 341 4551 Dial +1 301 715 8592 (for those with a regular phone only)
You can connect with a computer, laptop, tablet or smartphone (download the zoom app from the app store), but you can also dial in with a regular phone.
Please enjoy the photos from the Holy Friday Retreat and Service by clicking the link below.
Upcoming Services & Events
Friday, August 6
9:30 am
Transfiguration Liturgy
6 pm
Music rehearsal
An informal practice for Sunday responses and the Paraklesis service. Everyone welcome!
Sunday, August 8
9:30 am
Divine Liturgy
If you have a new flat screen TV, or a Roku box, go to the YouTube channel and
search for Annunciation Newburyport (only works if you also have an internet connection).
If not, you can use a tablet, computer or smartphone and go to the church website
http://annunciation.ma.goarch.org/
Light a candle by clicking on the
link and following the instructions. At 9:00am, when the livestream starts,
you can watch the service by clicking on the link at the top of the home page.
Monday, August 9
3 pm
AGOC Fundraising Committee
Call in 213 373 6812 181724961# ID: 181 724 961#
Wednesday, August 11
6 pm
Paraklesis in Ipswich
7 pm
Music Rehearsal in Ipswich
Saturday, August 14
6 pm
Great Vespers in Ipswich
---
Online Chapel
7th Wednesday after Pentecost
Save the Date
VIRTUAL SERVICES OFFERED BY CLICKING ON SERVICE LISTED ON THE HOME PAGE AND FOLLOWING THE INSTRUCTIONS TO LINK.
JULY 30-31 - YANKEE HOMECOMING - GREEK TO GO DRIVE-THRU FESTIVAL
Join us for our summer Drive-Thru Festival available on Friday & Saturday July 30-31, 11:30 - 7 PM at the Annunciation Church on 7 Harris Street in Newburyport. Pre-Order your favorite Greek food TODAY and pick it up during the times listed above to enjoy at home or your favorite summertime picnic location! Selections are limited so plan ahead and place your order TODAY!!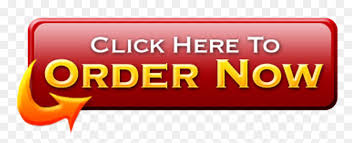 ---


Weekly Sunday Bulletin View the parish weekly news bulletin online, includes news and events.

Monthly Bulletin - The Beacon -Shining Forth the Good News!

Orthodox Marketplace - The official online store of the Greek Orthodox Archdiocese of America.

Send an Iconogram Send a message to a loved one or a friend in celebration of a name day, feast day, or sacrament.

Annunciation Online "Like" our Facebook page so that you may be kept up on services, events and activities.